The long-running debate on Alsace terroir and the merit of the Alsace Grand Cru classification took another twist recently when Famille Hugel, winegrowers in the village of Riquewihr since 1639, released a new, super limited edition cuvee (only 4,288 bottles produced), the 2007 Riesling Schoelhammer.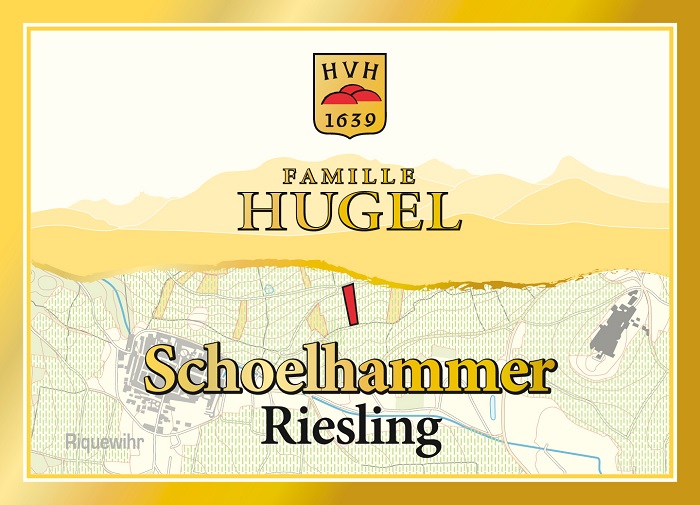 I was going to let this story go unremarked; after all, what relevance did the London release of a limited edition cuvee have to my readers, who are based primarily in Singapore, Malaysia and Australia? I learned only a couple of months ago that the Singapore market will be receiving an allocation of Riesling Schoelhammer, and that gve me the pretext to write an update about recent goings-on in Alsace classification.
Alsace Grand Cru
Three major houses, Hugel, Trimbach and Leon Beyer, refuse to recognise the Alsace Grand Cru AOC on various grounds, including that it is overly lax and victim to political lobbying (Hugel and Trimbach) and that the delimited Grands Crus are not actually homogeneous in terroir (Beyer).
The Hugel protest was particularly poignant, given that the late Jean "Johnny" Hugel was the founder and first chairman of the official Grand Cru delineation committee in 1975 (and soon after resigned his post).
An example of this permissiveness was when Johnny's committee classified only 20ha of vineyards as Grand Cru Schlossberg. Growers outside this area refused to accept the decision of Johnny's committee, and wanted their vineyards included as well. After Johnny's committee resigned, the replacement committee capitulated and managed to find 80ha worth of Grand Cru Schlossberg, resulting in what Tom Stevenson describes as
"vineyards with boundaries so bloated from their historic roots that they are a farce".
Hugel, along with its friends and rivals Trimbach and Beyer, refused to recognise the new classification. After the Grand Cru AOC was implemented in 1975, Hugel badged its Riesling from the Grand Cru Schonenbourg (which has historically been regarded as one of the great vineyards for Alsace Riesling) as "Riesling Reserve Personelle" and after the house's 350th anniversary in 1989, as "Riesling Jubilee".
Alsace Premier Cru?
The obvious lacuna in the classification was the lack of a
premier cru
classification. INOQ (formerly INAO), the French governmental body responsible for handing out AOC classifications, is currently investigating the possibility of introducing Alsace Premier Cru and Alsace Cru classifications. Olivier Humbrecht, MW of Domaine Zind-Humbrecht is chairman of the investigative committee.
Olivier Humbrecht, chairman of the Alsace Premier Cru Investigative Committee
There is no word yet on the deliberations of the committee. If Alsace Premier Cru passes into law, I expect that vineyards such as the Altenbourg of Kientzheim and Zind-Humbrecht's monopoles Clos Windsbuhl and Clos Jebsal will be shoo-ins for the new classification.
While these vineyards deserve greater official recognition, I am afraid that introducing these new classifications will simply entrench the unworthies in their place within the Grand Cru league. Leaving aside the Zind-Humbrecht monopoles for a moment, as an example, I have never tasted a Frankstein (GC) Gewurz that had anything to say to an Altenbourg Gewurz, and I've had a few of both. At the moment, drinkers in the know can say that Altenbourg, Windsbuhl and Jebsal as victims of a clearly flawed system. Once they are declared Premier Cru, however, by necessary implication, they take a position below inferior Grands Crus such as Frankstein, Praelatenberg, etc.
Some will argue this does not necessarily follow. Wait a minute, they would say, what about the Burgundian experience, where premiers crus such as Clos St. Jacques, Les Amoureuses, Les Malconsorts have won critical and popular acclaim over the lesser grands crus such as Corton and Clos Vougeot. This misses the point, because even the most hardened Burgaholic would admit that these classifications are anomalies, and that only specific plots within Corton and Clos Vougeot are genuinely worthy of true grand cru status. Why should Alsace, having had the benefit of the Burgundian experience, repeat the same mistake?
Hugel's Schoelhammer Revolution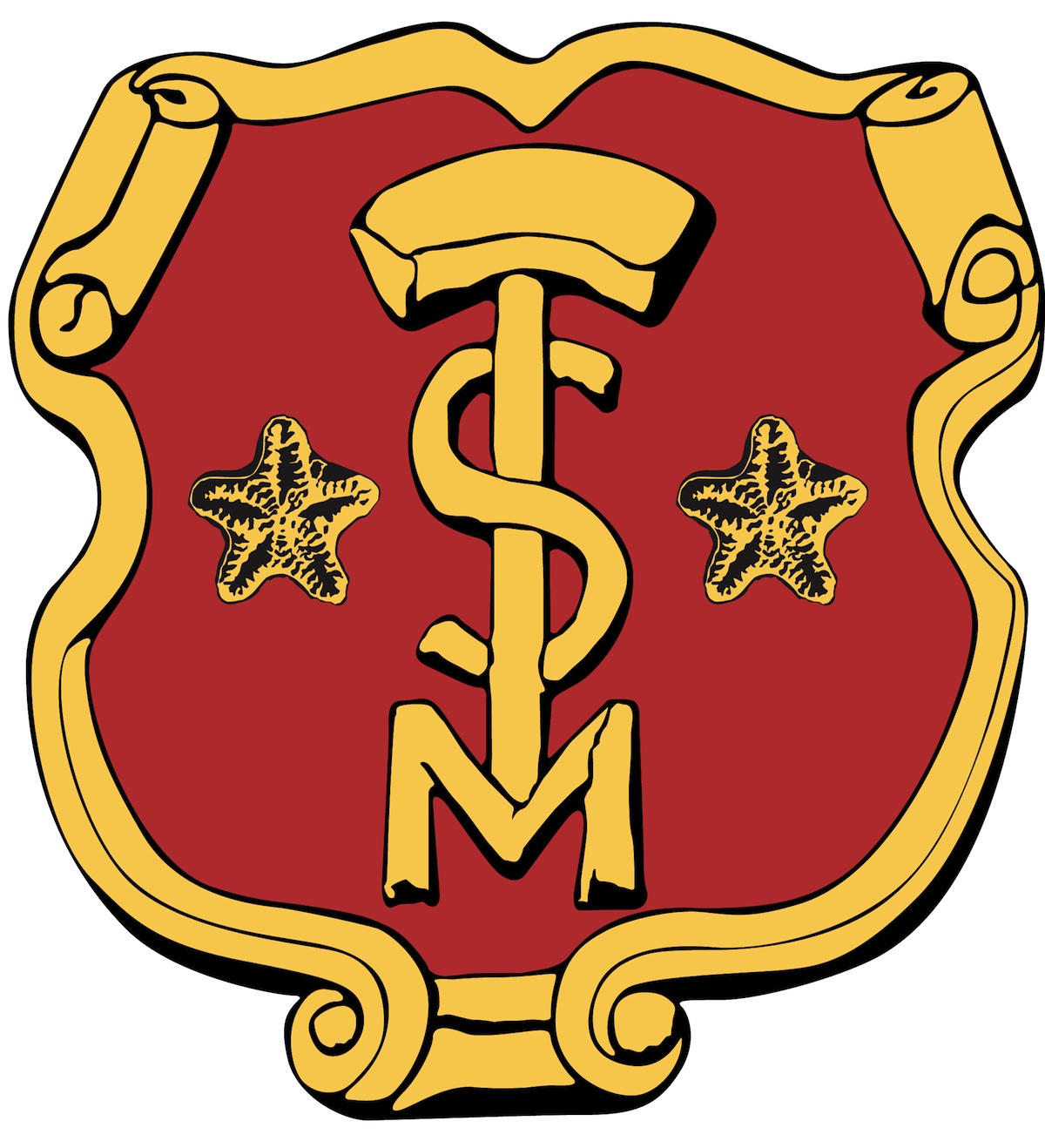 The Schoelhammer Logo
Which brings us to Hugel and its new Schoelhammer cuvee. Historically, Hugel has refused to be bound by the Grand Cru rules, while insisting that its Riesling Reserve Personelle / Jubilee came only from the best Schoenenbourg plots. Trimbach did the same with its Riesling Clos Ste Hune (Grand Cru Rosacker), as did Beyer with its Riesling Comtes d'Eguisheim (Grand Cru Pfersigberg).
The release of Schoelhammer is said to mark a change in Hugel's mindset with regard to the Grand Cru system. My initial reaction, however, was that
the creation of Schoelhammer inadvertently entrenched Hugel's opposition to the Grand Cru system. The Schoelhammer lieu-dit (pronounced shell-hammer), named for its previous owners who sold the plot to the Hugels some 200 years ago, is at the heart of the historic (i.e. pre-1975 classification) Schoenenbourg. By harking back to this era, it was almost as if the Hugels were determined to further explore the quality of the historic terroir, without any reference to the official classification. Of course, the 2007 Schoelhammer does not bear the Alsace Grand Cru Schoenenbourg AOC.
I wrote to the ebullient Etienne Hugel, who was far more conciliatory. "Let us be positive and forget about past differences. The main thing is that we have great reviews for a top Alsace dry Riesling". Amongst its accolades, the 2007 Schoelhammer has received a score of 18+ from Jancis Robinson and 96 points from Decanter's Alsace specialist Thierry Meyer.
The French language press is a bit clearer: Hugel will comply with the Grand Cru classification requirements from the 2015 harvest, and will decide whether and how it will use the grand cru label in the future. Apparently, from a marketing perspective, Hugel's 350th anniversary celebration, and the resulting Jubilee re-branding, did not win adequate recognition for the highest quality tier of Hugel's dry table wine range. The fact that 2010 Riesling Jubilee has won significant accolades (93 from Ian d'Agata and 94 from Wine Advocate) provides some qualitative comfort for the separate vinification of the Schoelhammer fruit.
But Hugel Grand Cru post-2015 is no certainty; as Etienne says, "(With the seven year vinification period for Schoelhammer), we now have 7 years to see if there will ever be a Hugel wine with Grand Cru on the label". Hugel has been very public about the nuanced change in its stance on Alsace Grand Cru; it will be interesting to see if Trimbach and Beyer re-assess theirs in the near future also.
Update (January 2016): As things move quickly, news often becomes old not long after it leaves the keyboard, and even this update is more of a "bringing up to speed" than being actual real news.
Etienne Hugel has confirmed that from the vintage 2015, Famille Hugel has decided to use the "Alsace Grand Cru" appellation for all of its eligible wines, meaning that its very popular "Grossi Laue" tag will expire after the release of vintage 2014. Similarly, Trimbach has already released its first Alsace Grand Cru wine, the 2009 Riesling Geisberg. This leaves Leon Beyer (at least to public knowledge) as the last major house maintaining its position on the Grand Cru appellation.